NOBLE TEXAS BUILDERS: ALWAYS LOOKING FORWARD. EXCEEDING EXPECTATIONS.
Press
By SUBCONTRACTORS USA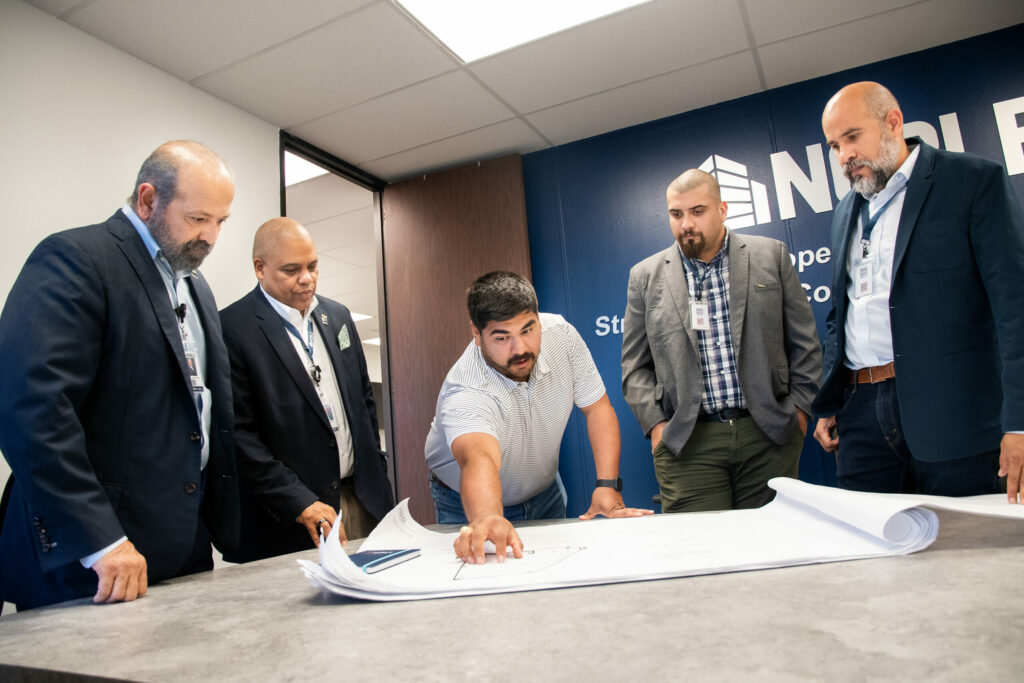 Noble Texas Builders, LLC (Noble) is respected, results-driven, and award-winning for its unique and professional approach to the construction business. Firmly standing on its core values of trust, teamwork, and community, Noble provides general contracting, design-build, construction management, facility maintenance, and development services designed to exceed the expectations of every client it serves. Noble was established in 2015 by partners and founders President & CEO Rene Capistran, Vice-Chairman of the Board Patrick Williams, and Vice President & Director of Operations Alfredo Garcia, Jr. Each brings almost 30 years of impressive and extensive knowledge and skills from the construction arena to Noble which has helped build and sustain the company's solid foundation since its founding. Together, their leap of faith eight years ago along with their experienced staff and employees has been a driving force behind Noble's success and commitment to the industry, each client project, and the communities they serve through the Noble Charities Foundation.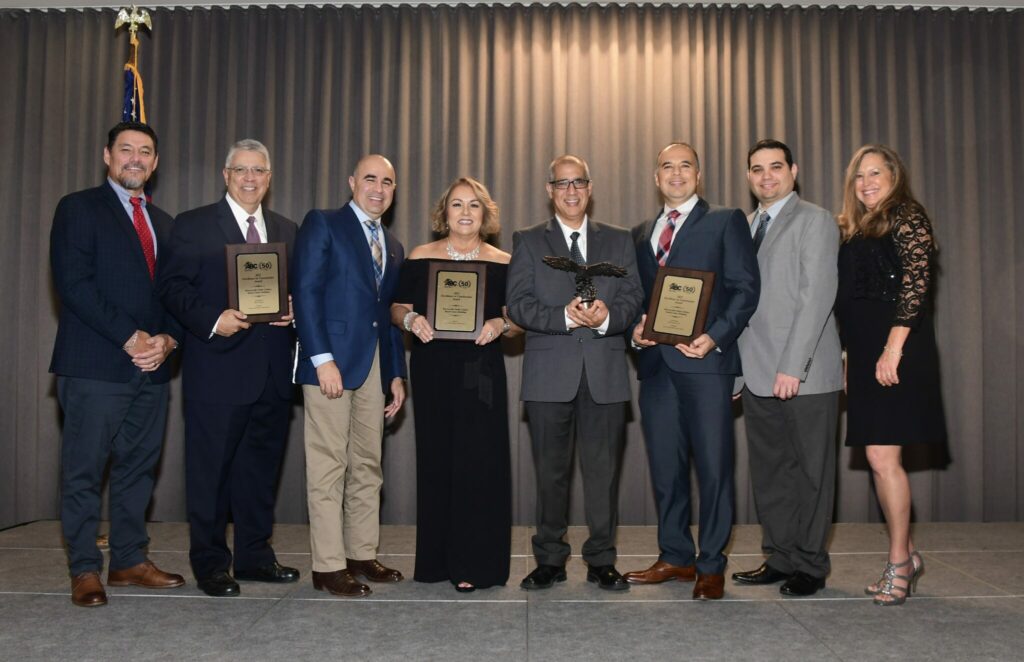 Headquartered in La Feria, Texas, with offices in San Antonio and Houston, Noble performs quality work for education, government, healthcare, and retail sectors statewide. The company's services include general contracting, design-build, construction management, development, and facilities maintenance services. Noble doesn't just meet expectations, but their services and standards are designed to exceed the expectations of every unique client's requirement. It has achieved impressive growth, starting with three employees, and rising from a small to a medium-sized construction company that remains a strong contender in its competitive market.
Safety is fundamental in Noble's daily operations, and it recently earned the 1st Place National Construction Safety Excellence Award at the Associated General Contractors of America's national convention. Though the core values of Noble are trust, teamwork, and community, safety is embedded in all three. From the management to their field team, safety is at the forefront of every project. Noble believes that no job is so important that it can't be done safely, and proper planning will always enable the execution of safe performance. "Noble's job is to ensure that every single day our team goes home safely. This includes all subcontractors, suppliers, clients, architects, and anyone who is involved in the project and visits and works on-site. We take safety very, very seriously. We have a passion for what we do, and we are always looking for ways to improve. We have taken what we have learned from working at other companies, incorporated best management practices, then created new ways to improve and develop programs unique to Noble. We continue to challenge our employees and leadership to come up with innovative ways for safety excellence," Capistran said.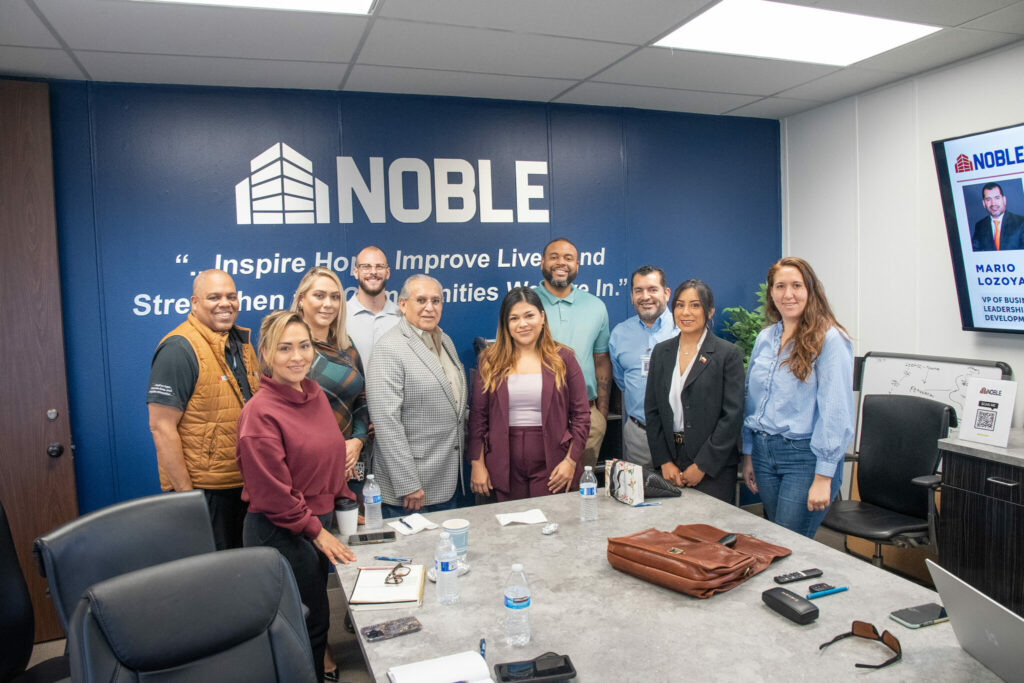 Some of Noble's most recent recognitions and awards include:
Greater Houston Business Procurement Forum 2022 Minority Contractor of the Year
ABC Diamond Safety Training Evaluation Process (STEP) Award for Safety
Texas Workforce Commission "We Hire Vets" Recognized Employer
ABC Excellence in Construction Award
AGC 1st Place National Construction Safety Excellence Award
Governor Greg Abbott's Corporate Community Impact Award
Every day, Noble stands on its mission to "…Inspire hope, Improve Lives, and Strengthen the Communities We Live In."Noble's genuine spirit of philanthropy and unity inspires their team to make a difference and immerse themselves into the fabric of our communities. Christine Blouch serves as the Executive Director of the Noble Charities Foundation, the company's 501(c)(3). Blouch has been with Noble for seven of its eight years coming in as the first female employee. Noble now employs 13 women. "I can't imagine being anywhere else. The values I hold dear align so beautifully with those of Noble in their commitment to the culture of giving together and growing together," Blouch said with enthusiasm. "As a woman who came in so long ago, there was still that stigma that a woman didn't belong in the field of construction. I'm so glad to see the doors that were shut to me opening freely at Noble not only for me but for the future of other young women in construction. I'm proud to be a part of Noble promoting these avenues for a more diverse workforce."
The same level of service they bring to the construction industry is brought into the impactful work they do through the foundation. Their efforts of volunteerism, charity, and educational advocacy have earned them Governor Greg Abbott 's Community Impact Award among other honors.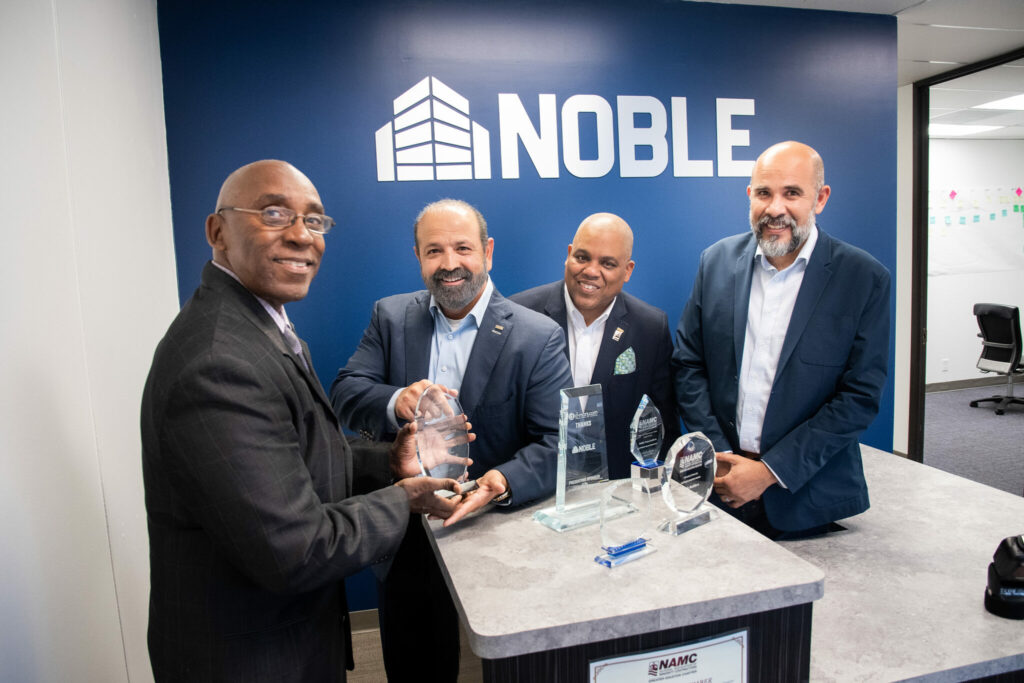 Q&A With Noble Texas Builders, LLC:
How Noble's impact and work projects affect the Houston and San Antonio area:
We have been working diligently on several client projects in Houston and the surrounding areas. Most recently, Noble has been working on University of Houston, Houston Community College, and San Jacinto College campuses, providing general contracting services, and supporting the institutions to improve the educational environment for students and faculty.
In San Antonio, Noble recently completed a restoration of the historic mural at San Antonio's Lila Cockrell Theatre. The project site was within the Henry B. Gonzalez Convention Center complex, located along the River Walk. Serving as the general contractor, Noble put a team together to perform extensive roof repairs and mural restoration for the project. Located at the top of the theatre is A Confluence of Civilizations, one of San Antonio's biggest and most notable pieces of public art. The 130-foot-long mural needed a great deal of TLC after 55 years of exposure to harsh elements. Unlike most large-scale murals, this masterpiece was created by placing 540 panels of nearly 500,000 multi-colored stones imported from Mexico.
Our San Antonio team is also working on projects with University of Texas – San Antonio, Alamo College, and Texas A&M University-San Antonio, and San Antonio ISD. Some of these include a recently completed coffee shop & the new Gateway Entrance for the TAMU-SA campus.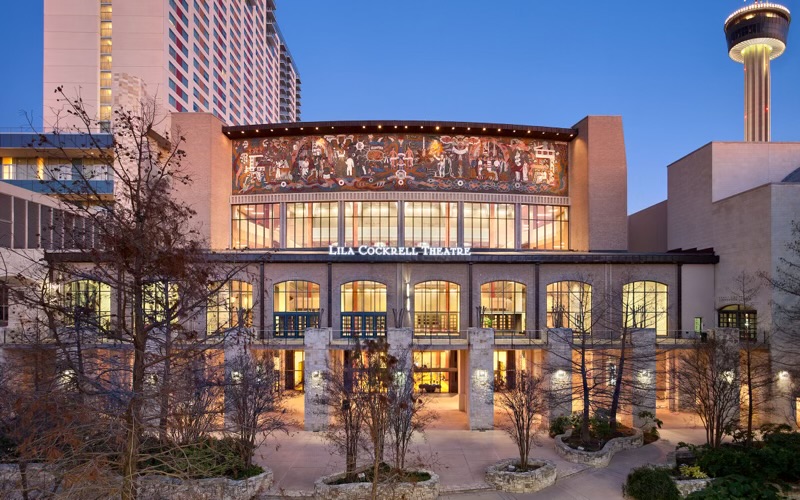 Our readers can visit Noble's site for your services, but is there anything special you want to mention about your services that our readers should know?
Noble Building Solutions has an experienced on-call team ready for rapid response on specialty projects, construction repairs, and emergency construction needs 24/7, 365 days a year. Skilled craftsmen perform work in-house, which helps protect clients' project budgets and schedules. Our goal is to support our client's needs from the inception of the project through its lifecycle.
Noble embraces a LEAN Construction management approach and a culture that emphasizes collaboration, reliability of scheduling, and delivery of the most value – from the client's perspective – while consuming the fewest resources. Beginning with design through preconstruction and continuing nonstop throughout all project phases, LEAN principles drive the efficient delivery of our services. The LEAN culture emphasizes re-imagining and eliminating waste in all forms and creating predictable, reliable workflows. Our project teams have experienced improvements in the design team and trade contractor relationships, communication, scope definition, coordination, cost, and schedule performance.
Are there any recent community efforts through the Noble Charities Foundation that you want our readers to know about?
We are proud of our work through the Noble Charities Foundation and the positive impact made over the years through the selfless efforts of our team members and company leadership.
We are committed to education and creating opportunities for all to succeed with a passion and promise for their futures. With a mission to "…. Inspire Hope, Improve Lives, & Strengthen the Communities We Live In", Noble Charities has established five endowed scholarships with higher education institutions to date and is currently working to set up a sixth with the University of Houston.
Current Endowments include:
University of Texas San Antonio
Our Lady of the Lake University
Texas A&M University
University of Texas Rio Grande Valley
South Texas College
University of Houston (currently being initiated)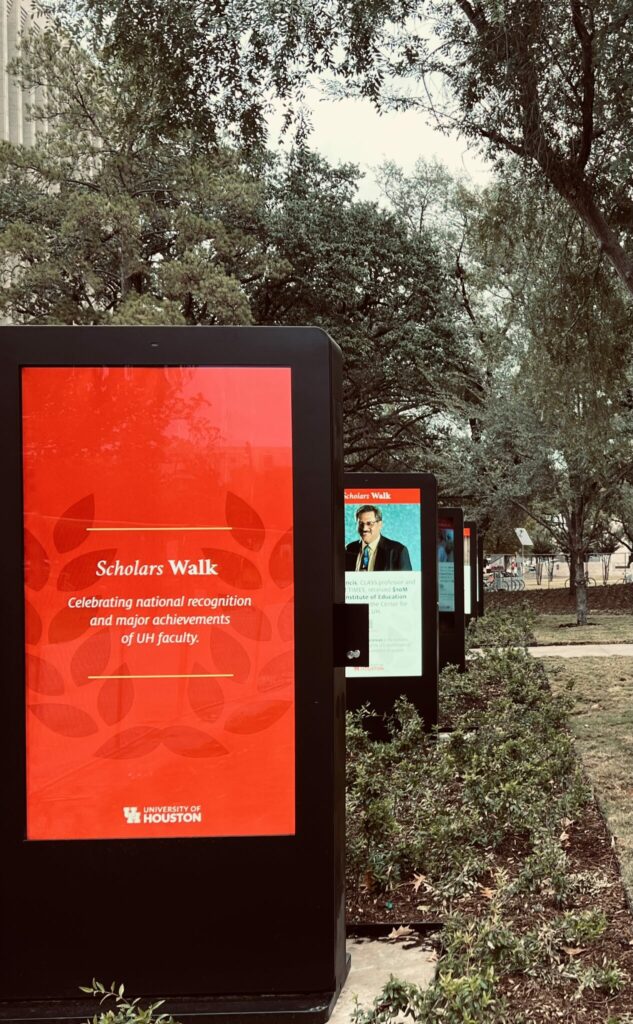 Noble's impressive work spans different service areas and industries, but it is all connected through commonalities between all the projects they take on. Clients can trust that Noble will give their project 100%, deliver best-in-class results, and do it all with a smile because they love what they do. Noble looks forward to what is ahead as it continues to build and sustain secure and lifelong relationships and build quality facilities that serve and empower our communities.
For more information about Noble Texas Builders, LLC, please call (833) 423-1410, email info@nobletx.com, or visit www.nobletx.com.
Original credit to the article goes to SUBCONTRACTORS USA. The original article is linked here.